This is Kirby — an excitable little bulldog pup whose wildest dream just came true.
Credit: Blane Marable Photography
Kirby's owner, Martha Roelkey, is a dyed-in-the-wool fan of the
University of Georgia
's football team — named, you guessed it, the Bulldogs.
Not surprisingly, Kirby has grown up to be an avid supporter of the team, too, holding with a special place in his heart for the
school's official mascot
: a human-sized pup who's just like him.
Credit: University of Georgia
Over the weekend, Kirby and his owner were attending a game when, much to the pup's delight, that beloved mascot appeared before them in the flesh.
Kirby flipped out — running to embrace his idol.
"He was in heaven," Roelkey told The Dodo. "He just couldn't get enough."
Here's that adorable moment on video:
"The dog ran up and just started jumping on him," 
Blane Marable
, the photographer who shot the sweet clip above, told The Dodo. "They played for several minutes. You could see the pup was trying to lick his face underneath the mask. It was quite cute."
"He thought he was a huge chew toy," Roelkey added.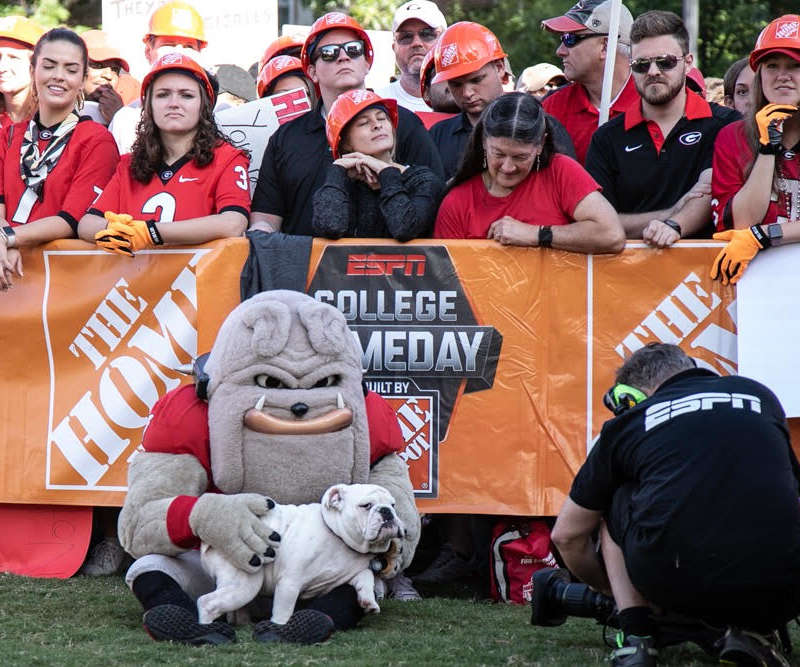 Credit: Blane Marable Photography
It was a moment Kirby won't soon forget.
By the end of that memorable day, the playful pup was totally tuckered out from all the excitement.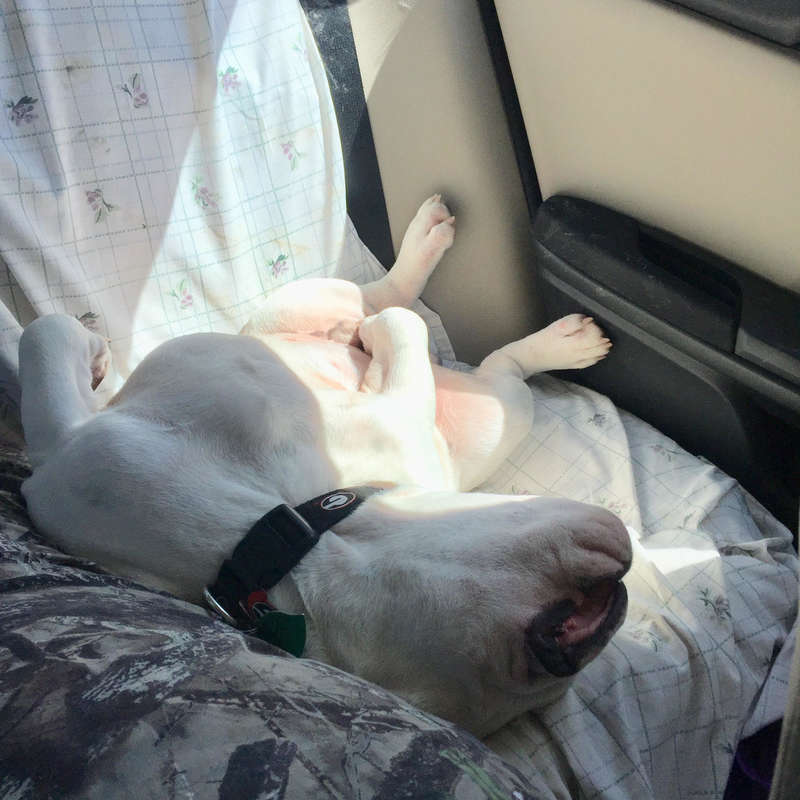 Credit: Martha Roelkey
"It brought a lot of happiness," Marable told The Dodo. "If it brought a smile to somebody's face, then it was worth it."