WinCo Foods is my go-to spot for groceries. It's easy to find good deals at WinCo—and even easier to fill a cart with vegan products. What's not to love about saving some coin on vegan food and saving animals in the process? Come along, and I'll reveal everything on my WinCo vegan shopping list and where to find the items in the store.
Dairy-Free Products at WinCo
There are tons of dairy-free milk brands next to the cow's milk. If you fancy almond milk, try Almond Breeze or Silk, and if you're a coconut milk fan, Silk has you covered, too.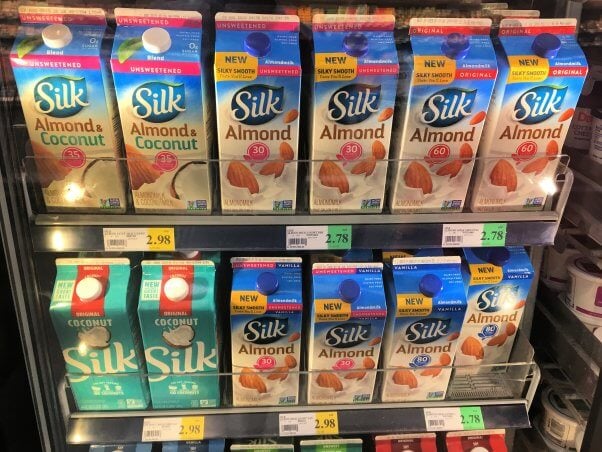 If you're in need of vegan coffee creamer, try So Delicious coconut milk creamer, which is stocked alongside the other dairy-free milk.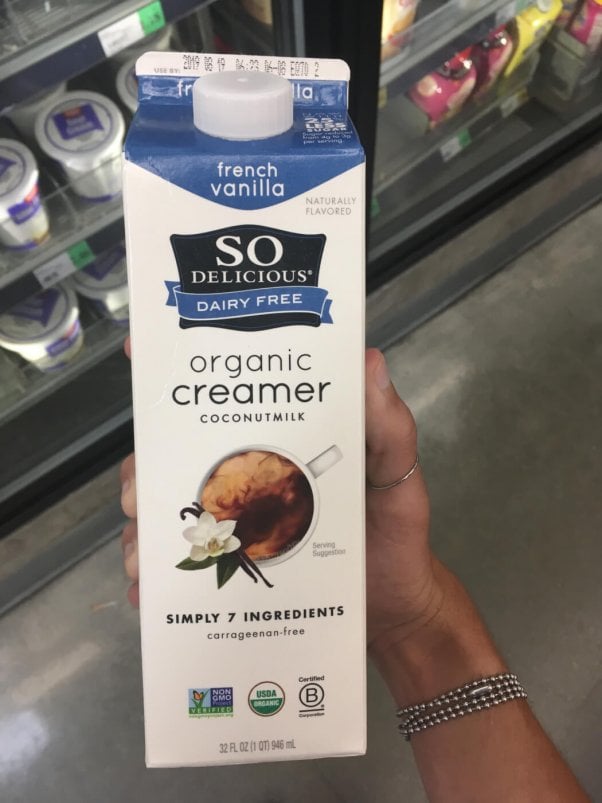 You can find Silk brand soy-milk yogurt next to the dairy yogurts. The Peach Mango flavor is divine, especially when topped with granola.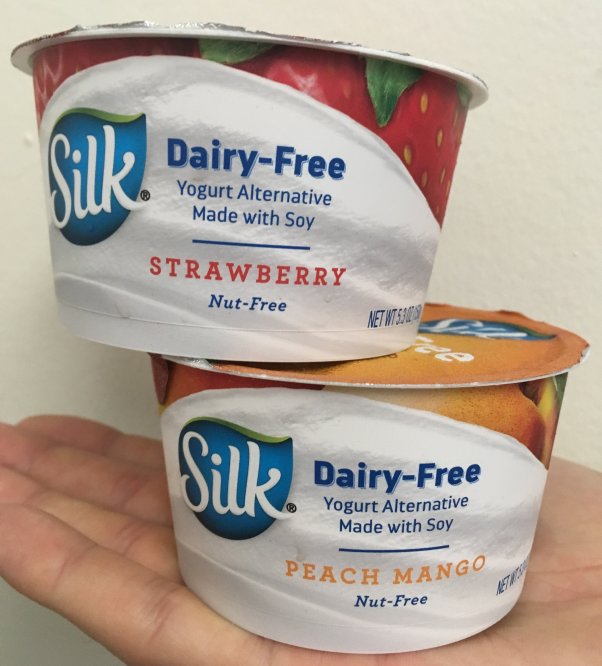 Grab Earth Balance vegan butter spread in the butter section.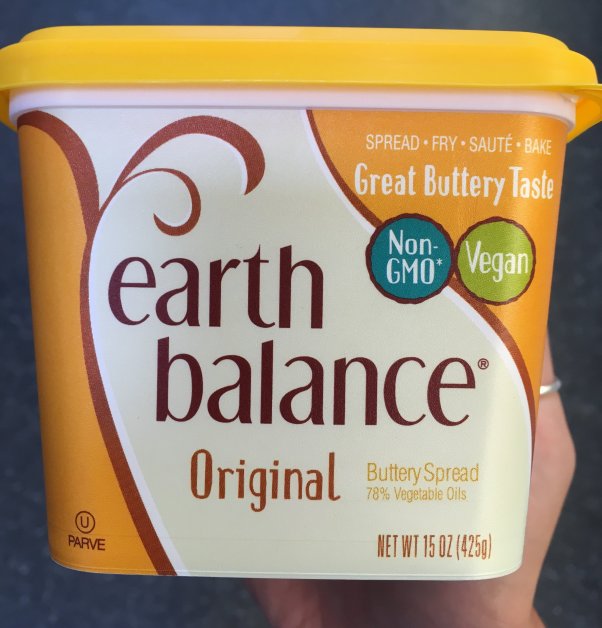 To get your vegan cheese fix, find these Daiya Cheddar Style Shreds near the produce section by the salads and tofu. I love 'em melted over nachos and in burritos.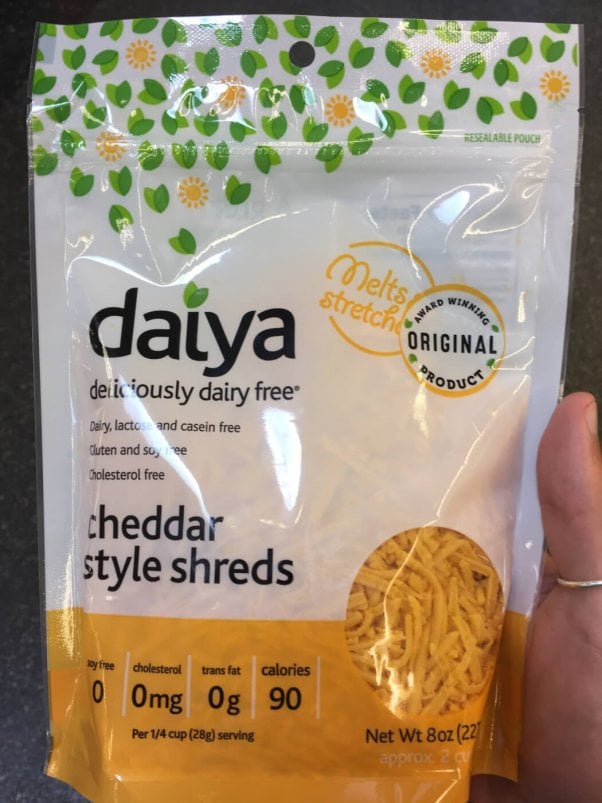 In my pursuit of vegan cheese, I came across Go Veggie vegan cream cheese. Bagels, meet vegan cream cheese.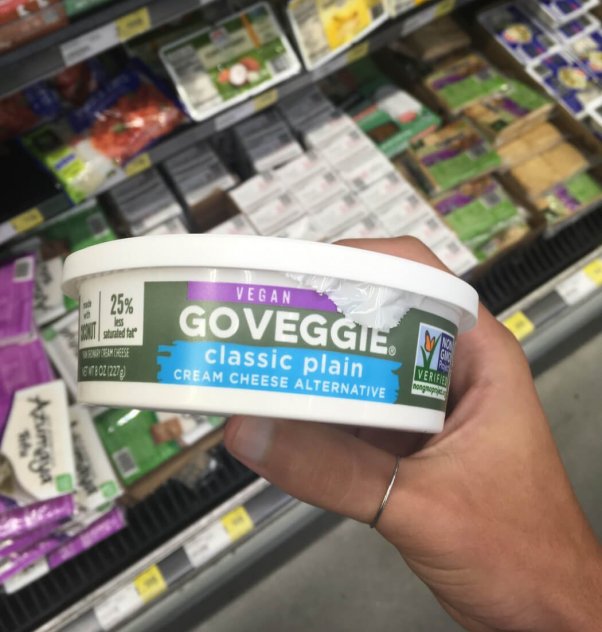 Vegan mac is easy to make from scratch, but Daiya Cheezy Mac is a convenient option, so be sure to grab it in the pasta aisle.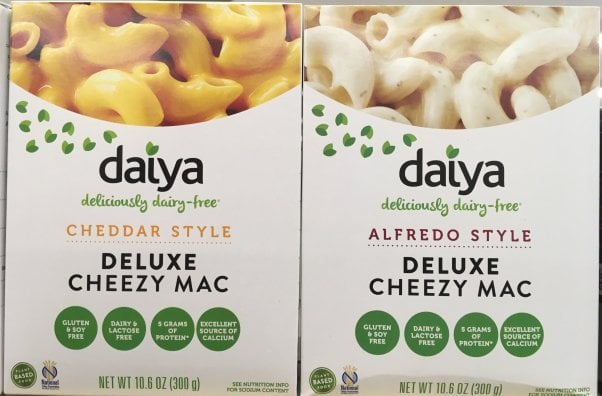 There are many vegan ice cream options in the ice cream freezer. My go-to choices are always So Delicious and Ben & Jerry's nondairy flavors. Nondairy Cherry Garcia will forever have my heart.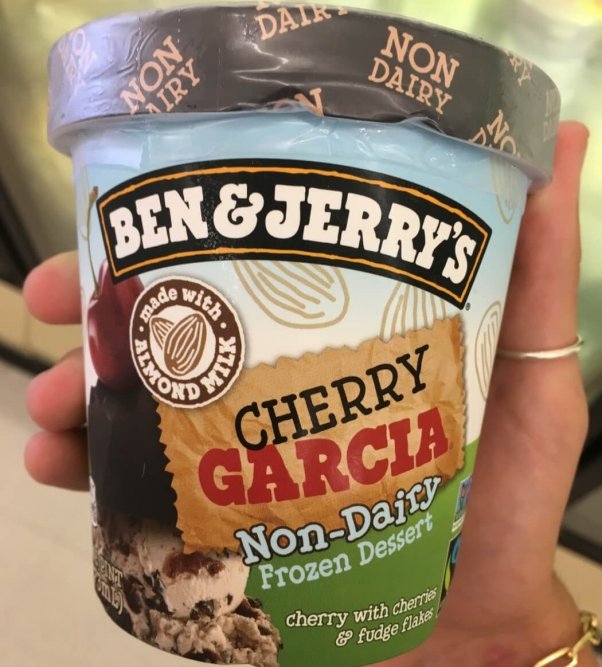 You better bet these So Delicious Dipped ice cream bars land in my cart every time. Yes, every time.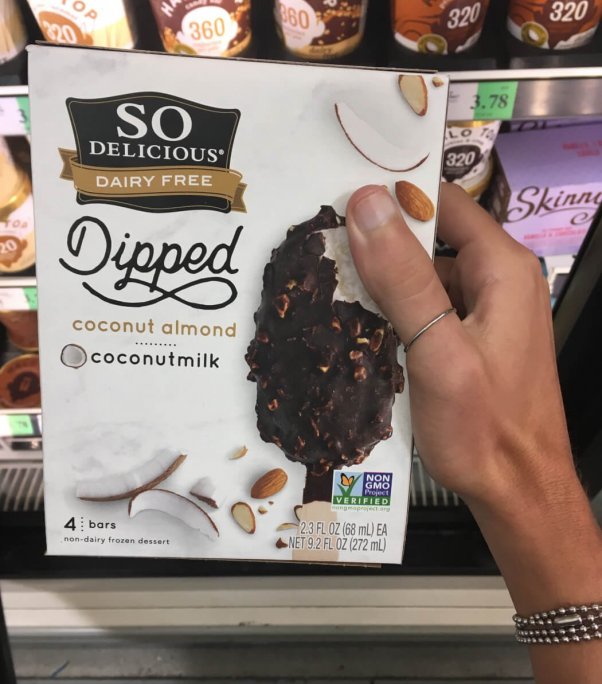 Meat-Free Meats at WinCo
There are tons of meat-free products at WinCo, and the vegan products of several brands, such as Boca, Gardein, and MorningStar Farm, are all stocked in the frozen entrées aisle.
These Boca Veggie Crumbles go great in vegan tacos and vegan sloppy Joes.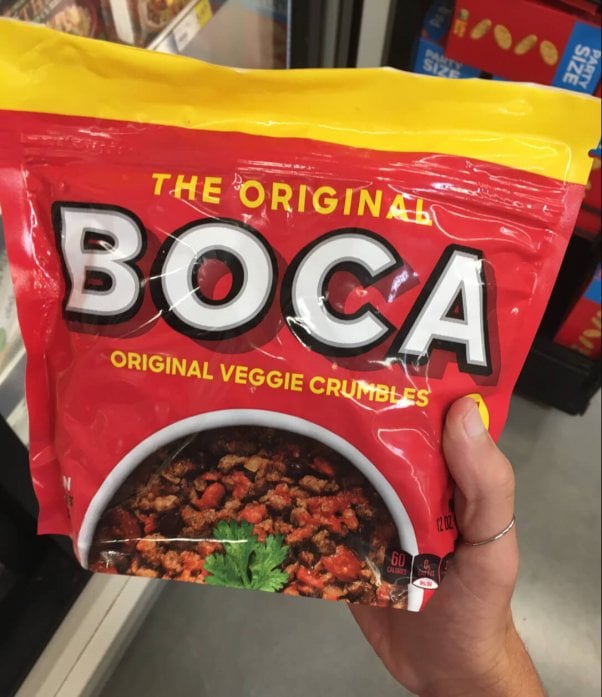 Save chickens and get yourself a bag of Boca Chik'n Veggie Nuggets—seriously, these nugs are the best.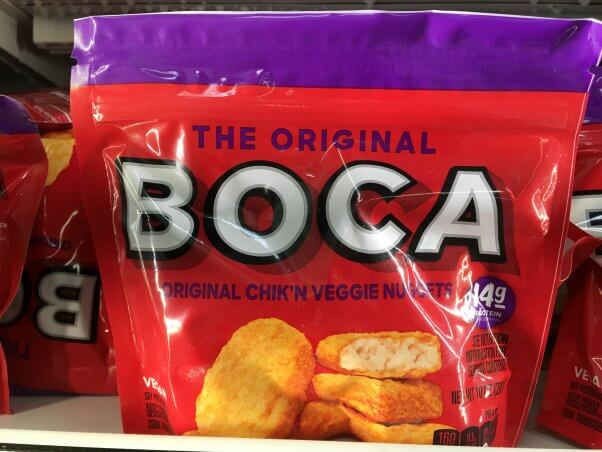 The entire MorningStar Farms product line is supposed to be vegan by 2021, but some of its products already are—they're marked with a yellow "V" on the package, like these fiery vegan buffalo wings …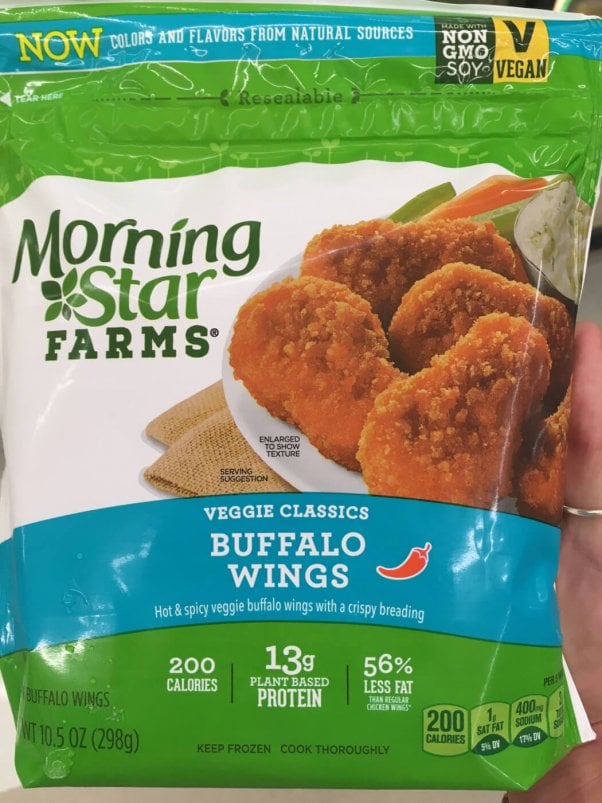 … and these vegan corn dogs: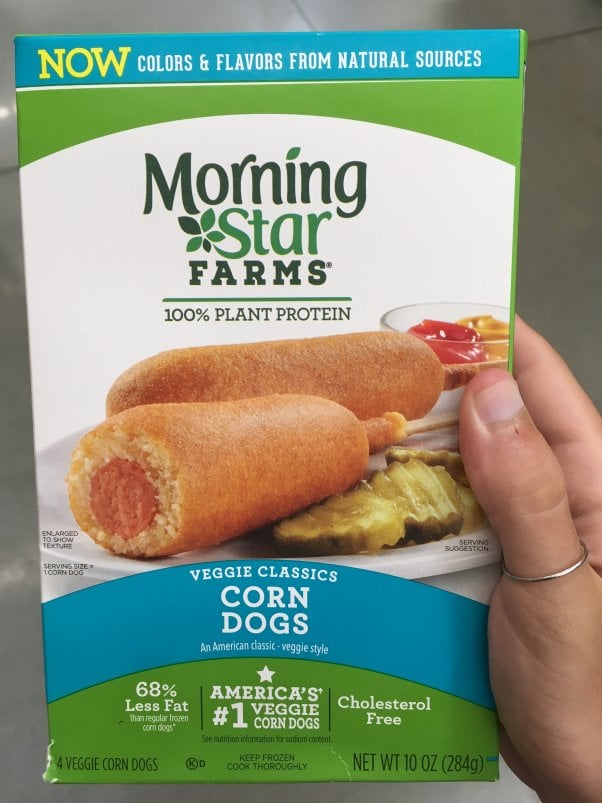 I can't get enough of Gardein's lineup, from Classic Meatless Meatballs to Home Style Beefless Tips to Mandarin Orange Crispy Chick'n. Love!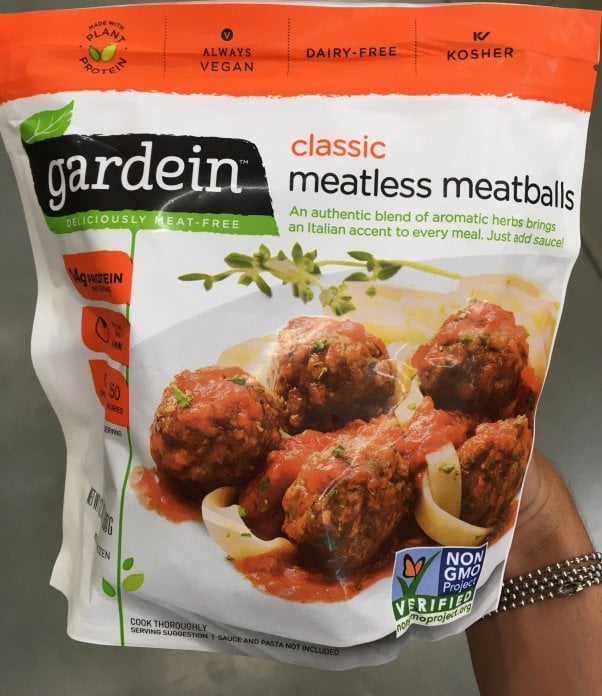 I was stoked to stumble on this Daiya vegan pepperoni pizza: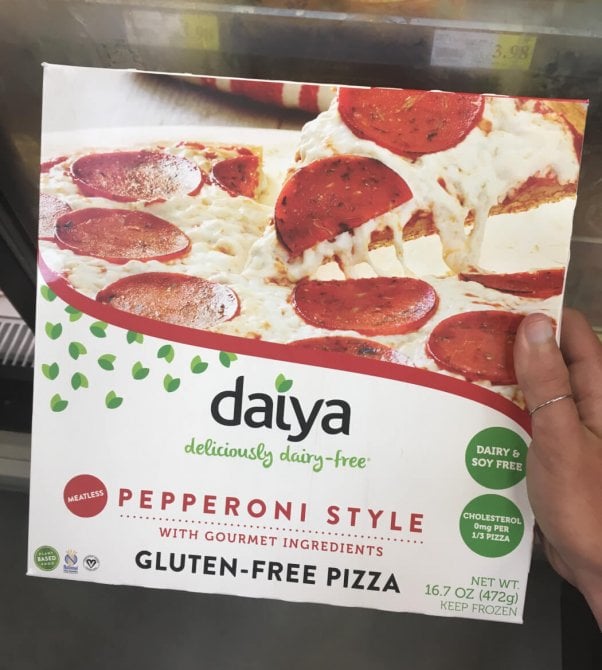 Near the produce section and the salads, you can find Tofurky vegan deli meats, vegan chorizo, and Field Roast sausages: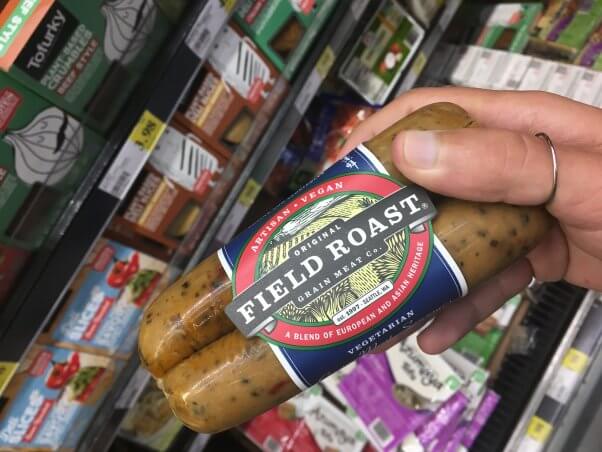 Does WinCo carry Beyond Meat products? Absolutely! Beyond Burgers and Beyond Sausages are stocked in the meat aisle alongside the animal flesh, so keep an eye out for these bad boys: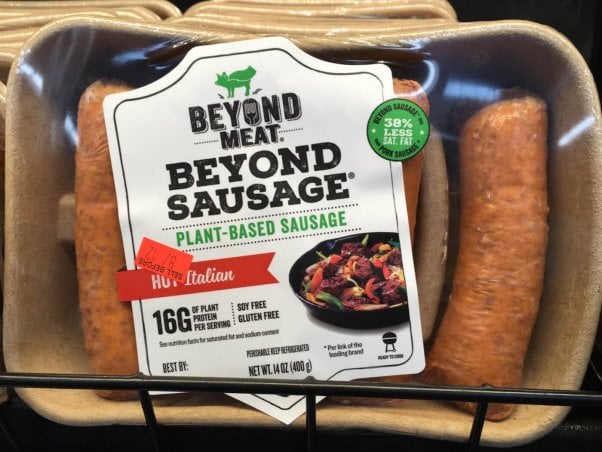 'Accidentally Vegan' Products at WinCo
Lots of food products are "accidentally vegan," and you probably buy a lot of them already without even realizing it. It would take days to list them all, so here are just a few such staples that always end up in my cart.
Quaker Instant Oatmeal is my breakfast on the go, and the Apples & Cinnamon, Maple & Brown Sugar, and Cinnamon & Spice flavors are vegan. Quaker Instant Grits are vegan, too.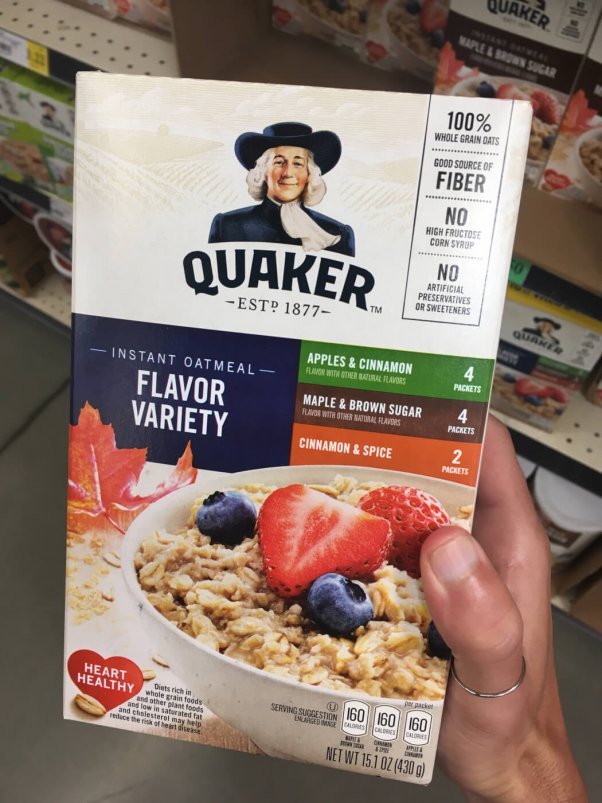 Bisquick mix not only makes great vegan pancakes but also is great for vegan baking.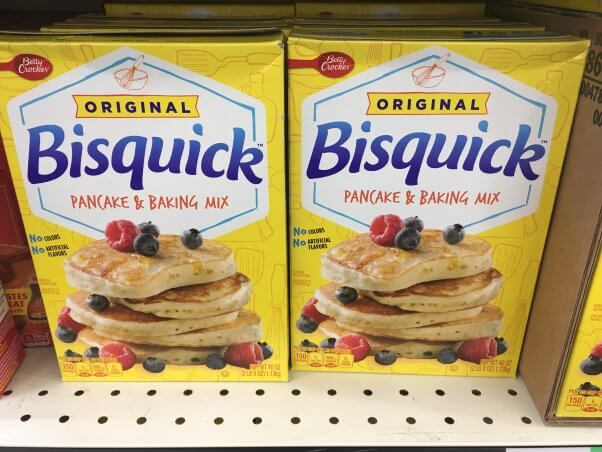 If you're craving a warm dessert over a cold one, these Claim Jumper frozen pies are fantastic "accidentally vegan" desserts.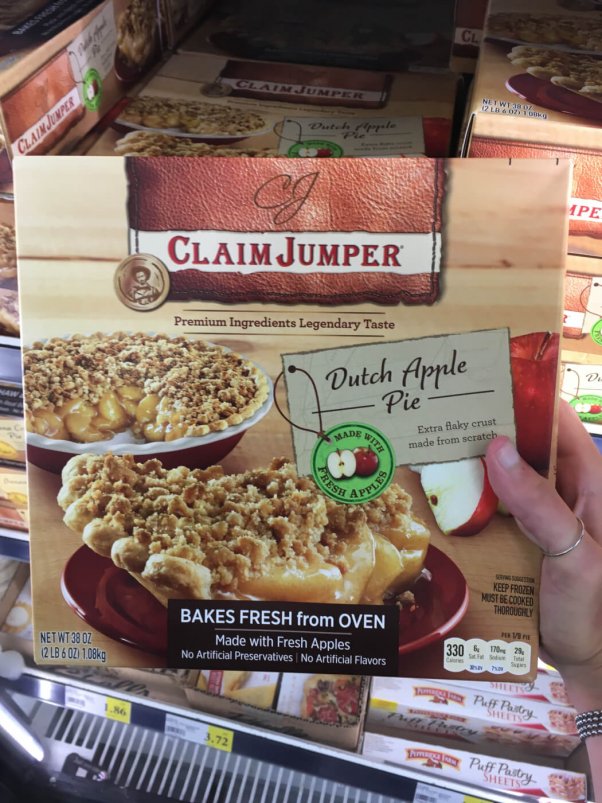 No trip to WinCo would be complete without a visit to the bulk foods section, where you can load up on vegan staples, including pasta, beans, rice, oats, and more.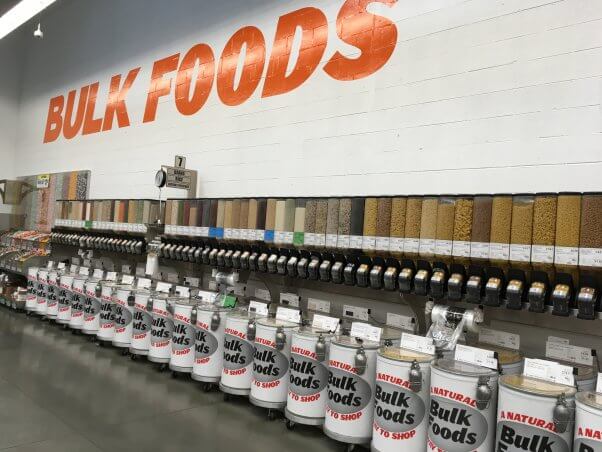 ---
And there you have it—my WinCo vegan shopping list, and now, it's all yours. If your WinCo doesn't carry an item you're looking for, help spread the vegan goodness to your neighborhood by requesting that it be stocked at customer service.
Why Go Vegan?
Going vegan is the easiest way to spare animals a horrifying, painful life and death; save the planet; and protect your own health. Plus, being vegan is an easy way to help #EndSpeciesism.
How to Go Vegan
PETA's "How to Go Vegan" guide is an easy way to get started. If you like to cook, check out hundreds of yummy vegan recipes here. Don't forget to order your free vegan starter kit, too. Spread the vegan love by ordering one for a friend while you're at it.
Order Your FREE Vegan Starter Kit
The post Check Out This Cartload of Vegan Products at WinCo Food appeared first on PETA.